CENTRAL HEATING
full range of central heating services for all your needs
We offer a full raft of services to help you keep your central heating in tip top condition, this includes:
Radiator repairs and replacements (including thermostatic valves)
Complete heating system installation
Pump Changes
Controls including smart controls which enables you to control your heating from a phone, tablet or other device whilst on the go
Under Floor Heating installations & repairs
Powerflushing
Over time, central heating water accumulates harmful dirt and debris. The mix of water and oxygen causes metallic sludge to form and without proper care this can destroy your boiler, pipework and radiators. Signs of contaminated water includes loss of radiator heat, increased system noise, poor circulation and potentially system failures. All of these factors lead to higher fuel bills and a greater chance of a breakdown.
Powerflushing is the most effective way of cleansing a dirty system. Our heating engineers use a powerful machine that operates under pressure thus enabling a deep cleanse of the system.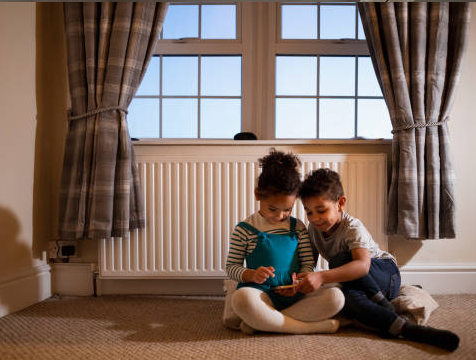 WHY CHOOSE US ?
"I would like to express my gratitude to your company for the services supplied.  As you know, I have carried out major work/renovations on my house and I can honestly state that the work your firm has carried out is not only first class but the best I have had.  Changing the boilers has saved me a minimum of £500 a month in oil. The water pressure is fantastic all over the house . Your staff were courteous and extremely helpful. The after service you supplied is also very professional and prompt."
Client in Heathfield
"Your customer service and quality of work is exceptional and we never hesitate to call on you for any job, big or small.  The staff in the office are prompt and clear in their communication and your plumbers are of the highest standard, taking great pride in their work.  Jack always delivers a phenomenal service.  His installations are extremely professional and completed like a work of art."
Client in Uckfield
"Just wanted to give praise to your engineer John who visited us today for our power flush.  Absolutely outstanding! Punctual, polite, courteous, extremely hard working - did not stop from the moment he arrived at our house.  He is a true asset to your company, and as a result we will definitely be using your services again."
Client in Uckfield
"Just want to provide positive feedback in that John and Callum were a credit to your firm.  They were polite, courteous, and respectful, plus calm and relaxed.  Perfect. As you know having your house invaded for a couple days can be stressful - and this was the opposite of that."
Client in Mayfield
"The team at Village Heating are highly professional, courteous and helpful. The engineer who carried out the majority of the work was extremely knowledgeable and helpful when making decisions about installing the system and explained our options clearly. He worked very hard and ensured that the site was clean and tidy each day and made every effort to ensure that additional work we requested was completed within the schedule. The work was checked on a daily basis and clear guidance was given at each stage. We have no hesitation in recommending Village Heating."
Client in Heathfield
"We really valued your friendly and excellent service and have recommended you to other friends. You deserve to be busy – as your company is so fantastic"
Client in Buxted
"I cannot praise your engineer enough ! He was a pleasure to have working here, trustworthy, exceptionally hardworking, considerate and a tidy worker taking his shoes off when entering the house discussing everything with me as he went along and showing me how everything worked.  He is a real credit."
Client in Nutley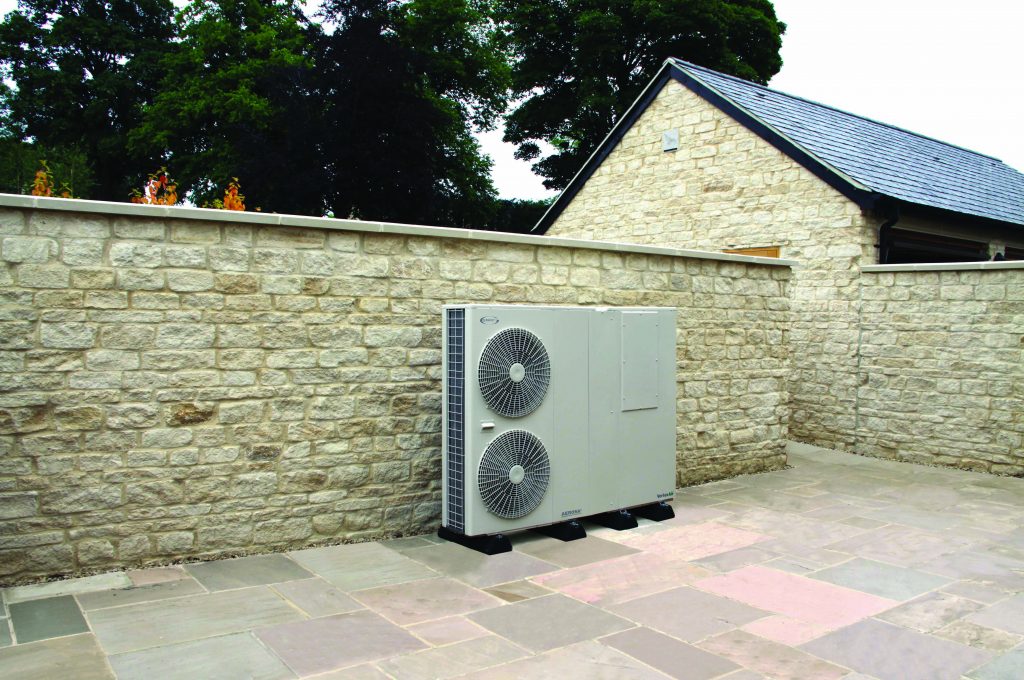 NEW!
With rising interest in renewable technologies we now offer Air Source Heat Pump Installations.
Call for further help & advice.
Take advantage of the new zero-rated Vat status on energy saving products.
This includes some room thermostats and programmers, TRV's and pipework insulation plus Air Source Heat Pumps.
NEW!
We now offer a complete bathroom design & installation service through our sister company Village Bathrooms.
Our new luxury bathroom show room in Uckfield opens soon.